Dr. Farmer's Bio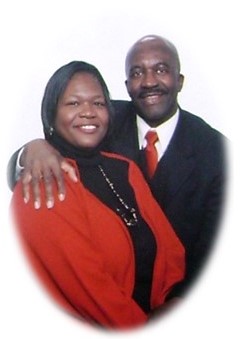 Marchelle Farmer is the founder of Shekinah Glory Ministries. In May 2004, the ministry was established and in March of 2005 The School of Ministry; she flows under the anointing as a Teacher in the Five-fold.
She carries a burden and a passion to teach the Word of the Lord with simplicity, and precision. She is a Woman of compassion, love and is sure and secure of her calling to labor in the Kingdom of God. Dr. Farmer Decrees that the Word of the Lord in Isaiah, chapter 30:20 And though the Lord give you the bread of adversity, and the water of affliction, yet shall not thy teachers be removed into a corner any more, but thine eyes shall see thy teachers:
Dr. Farmer has studied at many different colleges searching the scriptures and other resources for proper teachings. Detroit Institute in Detroit, MI; Fayetteville Technical College in Fayetteville, NC; Carolina Bible College in Fayetteville, NC; and Heritage Bible College in Dunn, NC Spirit and Truth Institute in Richmond, VA. And some others that would not be considered note worthy. But she has come to the "FACT" that it's not really about the school, but the quality of teaching and impartation that one receives. Elder Charles Farmer her husband, is at her side in ministry. They are the parents of two children, Tayeshawn Sembly and Jo'Von Farmer.